You are looking for a new job in the independent school world. Maybe you are looking at positions entitled Director of Marketing & Communications or Director of Admissions or Director of Advancement. In other words—you will be someone who will be a school ambassador—telling the story and selling the school to others. You dutifully update your resume: it lists your education, the schools you've worked for, and your titles. Under each entry is a sentence or two about your responsibilities: "Responsible for oversight of all school communications, including website and written publications. Oversee two staff." You've condensed the font and used up a lot of white space to keep it to two pages. Since you are applying to a handful of positions, you've composed a snappy cover letter in such a way that you only have to be sure to pop in the appropriate school's name once. You are sure that your good name college and the jobs you've held will make every school line up to woo you.
Not.
Those papers ARE your self-marketing documents. Those papers will either earn you an invitation to a conversation or not. They will be in a pile where a busy person will quickly flip through and make an in-the-moment decision that will land your set in either a "yes, no, or maybe" pile. Maybe your current title or your educational pedigree will get you in the yes pile, where at a later time that resume and cover letter will receive a few more minutes of attention. Then a judgment will be made about your letter—"Hmmm… looks pretty generic. Looks like it could work for any school and any job. Doesn't seem like she knows anything about us." Depending on the height of that original yes pile, maybe you will receive an initial phone call but more likely not.
What do you want a potential employer to know about you? Don't use up valuable resume space to state the obvious responsibilities of your job. Instead replace that line or two with seductive (true) accomplishments: "Led a re-branding process that resulted in a two-year inquiry increase of 28%. Designed an annual fund appeal that supported a 16% increase in alumni participation." Sure your cover letter could have a paragraph or two that works in every letter—but it should absolutely have a couple of paragraphs that demonstrate that you know and love something about the school you are applying to. You want to demonstrate that you are a smart and savvy marketer. You want to show that if YOU were hired to be one of the school's ambassadors that you would be dazzling—because your papers sitting in front of them exemplify your detail-orientation, your accomplishments, your design eye, and your ability to market you.
If you can't do it as an applicant, why might anyone believe you could do it in the job?
Get more brilliant ideas and brain food. Subscribe to our newsletter.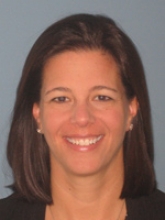 Founder, Managing Partner, Independent Thinking
Jane's first independent school job was as a "triple threat" at the Peddie School, teaching English, coaching and dorm-parenting; later serving as Director of Publications. She also served as Assistant Director of Alumni & Parent Programs at Amherst College (her alma mater), Dean of Students and Director of Residential Life at Garrison Forest School, and Director of Development at Chapel Hill-Chauncy Hall School. Jane is the parent of five independent school graduates, one of whom is now teaching.